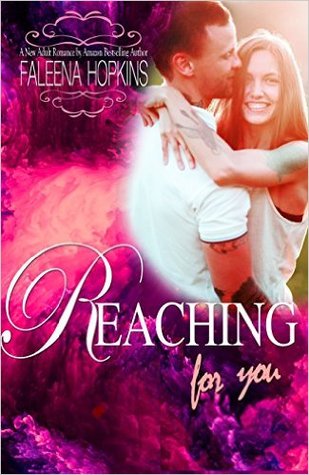 This is an amazing series. It is one of those you just can not put down and you need more. 

Annie has a wicked sense of humor that I adore. Italy and her ex boyfriend are part of her journey to her destiny. That destiny is her soul mate and her first love. She has become the woman she has always wanted to be. Brendan always the playboy is at war with his heart. Can he become the man that Annie see him as. 
Can Love conquer all……….
Manipulative Rebecca wants what she wants, and so does unpredictable Tommy. I have no clue what I'm up against with these two. And my sweet Annie is still too innocent (even with all the Italian lessons in love & life she received that I don't know about) to fight the wills of people more devious than either of us can imagine. And me? None of this is smooth for me. I'm resisting at every turn. I swore I'd never fall hard for a woman again, and yet here I am, unable to stop these feelings. Love is never easy, but can it win?
This coming of age tale is a three book Contemporary New Adult Romance Series, told in this order:
ANYTHING FOR YOU
1. Changing For You
2. Reaching For You
3. Searching For You
Not the most attentive of cooks, I burn toast…and hard-boiled eggs. Yes, it can be done. They make a cool and startling CRACK when the water evaporates and you're in the other room writing a novel. I write about love, redemption, and often both deliciously entwined. 

I believe sex is a part of life. So is drama. Pain. Love. Aching to find that special someone. Taking the leap of faith when you actually do – even if it means getting crushed. Because sometimes…you will be caught when you fall. Life is a grand experiment. A game. And I kinda believe wolves and vampires are real. I've certainly met a few zombies and demons. Some of my stories have supernatural things – some just don't. But they're all fun as hell. 

I'm not only an author. Are you just one thing? Hell no. Check out my acting and filmmaking stuff by copy/pasting this: http://imdb.me/faleenahopkins

Come join the fun on FB where I post hot pics of men. Seriously. It's kinda my thing. http://facebook.com/authorfaleenahopkins